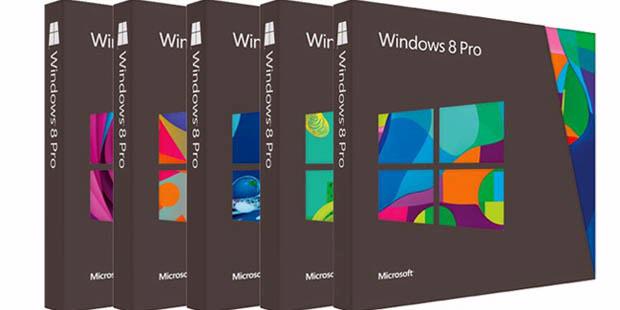 Windows 7, Microsoft's latest operating system, official present on the market at the end of December 2012.
At the beginning of its existence, with the price of Microsoft promotion that are quite affordable.
However, after this promotion ends on January 31, 2013 release, Windows 8 will certainly price jumped quite high.
Quoted from Mashable, Monday (21/1/2013), after February 2013, consumers must pay a 119,9 US dollars to make updates to the operating system Windows 8 version of the standard.
Whereas, for those who want to upgrade to the Pro version have to spend amounted to 199,9 US dollars.
Needs to be emphasised, these prices are for those who want to upgrade the operating system from XP, Vista, and 7.
Whereas for those who bought a PC or laptop from a vendor, can use Windows 7 System Builder version.
The version that is usually used for this OEM kencur with price 100 to 165 dollars.
Well, if you want to upgrade to Windows 7 with a price that is much cheaper, you still have until the end of January 2013.
Windows 8 Pro digital version (download directly from Microsoft site) for sale at a price of 40 dollars.
Whereas, Windows 8 Pro on DVD for sale with a price of around 70 dollars.
Until now, Microsoft has indeed never officially announced the results of sales of Windows 8.
However, on the sidelines of the CES 2013 at the beginning of January, Tami Reller, Chied Financial Officer, Microsoft revealed Windows 7 has sold as many as 60 million licenses and upgrade the operating system
Windows 8 in 10 weeks since the product was released on October 26, 2012.
Here's the list price of Windows 7 after the promotion period is over:
-Windows 7 Pro upgrade edition (for users of Windows 7, Vista and XP): 199.99 u.s. dollar
-Windows 7 (basic) upgrade edition (for users of Windows 7, Vista and XP): 119,99 US dollars
-Windows 8 Pro Pack (for Windows users): $ 99.99
-Windows 8 Media Center Pack (for users of Windows 8 Pro): 9, 99 US dollars
-Windows 7 System Builder (for those who want to assemble your own PC): 100-165 US dollars